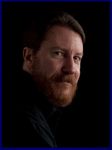 Contact Us
We hope that you've enjoyed your visit. If you have comments or further questions, we'd like to hear from you.
Mail correspondence can be sent to:
Neil McNeill
1122 E. Pike St. #1397
Seattle, WA 98122
To call, dial 206/399-7231. Office hours are generally 10:00-6:00 Pacific Standard Time; please feel free to leave a message if no one is available.
To email Neil,
To learn more about Neil's private practice at Medicine Bear Healing Arts,
click here
To contact the webmaster, or report an issue with the site,
Thank you for visiting, and please stop by again!